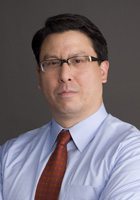 Phone: 1-888-491-9726
vCard
Michael A. Lesser
Partner
Overview
Education
Noteworthy
Settled | Resolved Cases
Admissions
Mr. Lesser joined Thornton Law Firm as an associate in 1995 after previously clerking at the firm. He heads the firm's False Claims Act / Whistleblower litigation section, representing individuals  that report fraud on the Federal and State governments. While practicing in traditional areas of False Claims litigation, including Medicare and Medicaid fraud, Mr. Lesser also handles False Claims Act litigation involving finance and bank fraud.
During his time at Thornton Law Firm, Mr. Lesser has represented clients in all of the firm's practice areas, including victims of exposure to asbestos, glycol ethers, and lead. Mr. Lesser was also part of the firm's litigation team that represented the Commonwealth of Massachusetts in its claims against the tobacco industry. Mr. Lesser was appointed Special Assistant Attorney General representing the Commonwealth from 1996 through 1999 for this purpose.
Mr. Lesser was named an Up-and-Coming Lawyer by Massachusetts Lawyers' Weekly in 2002. He has also been selected as a Massachusetts Super Lawyers Rising Star for 2010.
Brandeis University (B.A., cum laude, 1992)
Boston University (J.D., 1995)
American Bar Association
The American Association for Justice
Taxpayers Against Fraud
• Spirito v. Hyster New Eng., Inc., et al., 70 Mass. App. Ct 902, 827 N.E.2d 1160 (2007)
1995, Massachusetts
1997, U.S. District Court, District of Massachusetts
2006, U.S. Court of Appeals, First Circuit