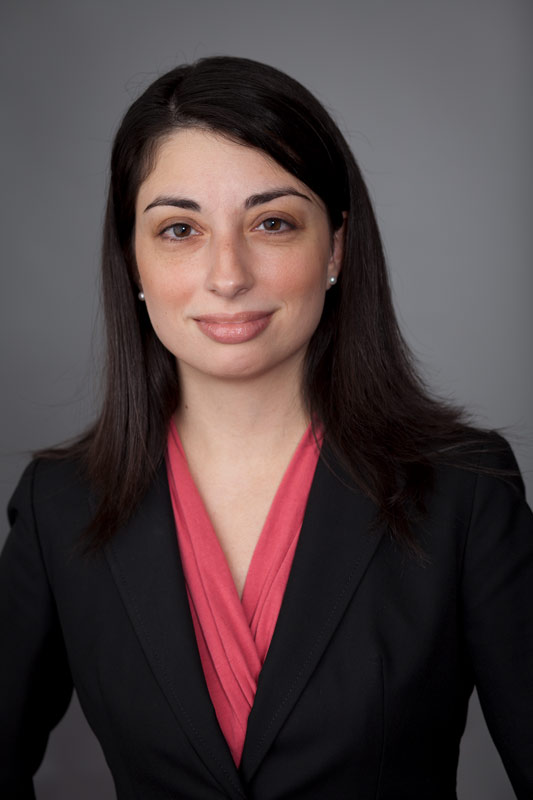 Andrea Marino Landry is a partner at Thornton Law Firm LLP. During her time at Thornton Law Firm, Ms. Landry has successfully represented clients in a variety of the firm's practice areas, including personal injury litigation, products liability litigation, victims of exposure to asbestos, victims of toxic exposures, including children of workers born with birth defects, and consumer class actions. She represents clients throughout Massachusetts and nationally. She was co-counsel for Lydon v. Turner & Newall, a $9.3 million verdict for a pipefitter who developed peritoneal mesothelioma after exposure to asbestos.
Ms. Landry is a graduate of the College of the Holy Cross (B.A., summa cum laude, 2002) and Boston College Law School (J.D., cum laude, 2005). She was admitted to the Massachusetts bar in 2005 and the United States District Court for the District of Massachusetts in 2006. She joined the firm as an associate in 2005 after previously clerking at the firm.
Ms. Landry is a member of the Massachusetts Bar Association and American Association for Justice, and she is a member of the board of the Holy Cross Lawyers Association. Ms. Landry has been named a Massachusetts Super Lawyer Rising Star for the years 2013-2019. She was an associate adjunct professor at New England Law | Boston 2013-2014, teaching public health law.
College of the Holy Cross, (B.A., summa cum laude. 2002)
Boston College (J.D., cum laude, 2005)
Massachusetts Bar Association
American Association for Justice
Women's Bar Association
2005, Massachusetts
2006, U.S. District Court, District of Massachusetts
ABOUT US
Thornton Law Firm was founded in 1978 by Michael Thornton and two other attorneys doing groundbreaking work for victims of mesothelioma and other asbestos-related diseases. Now a leading injury law firm in Massachusetts and one of the largest plaintiff law firms in New England, the firm has 19 attorneys representing thousands of clients in a wide variety of plaintiff-side work.
*Attorney Advertising. This website is designed for general advertising only. The choice of a lawyer is an important decision and should not be based solely on advertisements. The information presented at this site should not be construed to be advice nor the formation of a lawyer/client relationship.*
OFFICE HOURS
| | |
| --- | --- |
| Monday | 8:30AM-5:30PM |
| Tuesday | 8:30AM-5:30PM |
| Wednesday | 8:30AM-5:30PM |
| Thursday | 8:30AM-5:30PM |
| Friday | 8:30AM-5:30PM |
| Saturday | Closed |
| Sunday | Closed |
CONTACT US
MASSACHUSETTS:
84 State Street 4th Fl.
Boston, MA 02109
617-720-1333
(888) 491-9726
FAX 617-720-2445
CALIFORNIA:
9595 Wilshire Blvd., Ste 900
Beverly Hills, CA 90212
310-282-8676
COLORADO:
201 Columbine St, Suite 300
Denver, CO 80206
(800) 431-4600

NEWSROOM - FACEBOOK & TWITTER