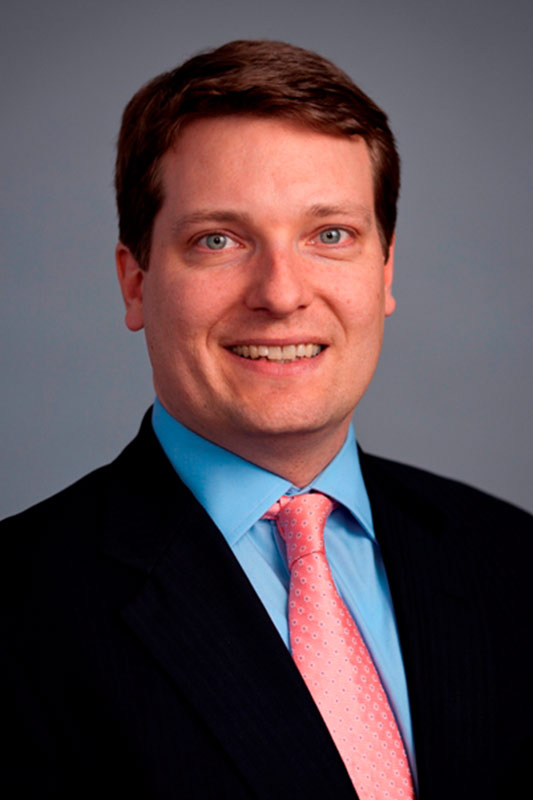 Christian Uehlein is a partner with Thornton Law Firm LLP. He joined the firm as an associate in 2006. Mr. Uehlein is a graduate of Colorado College (B.A. 2002) and New England School of Law (J.D. 2006). He was admitted to practice in Massachusetts in 2006, the United States District Court for the District of Massachusetts in 2007, Montana in 2016, and Wyoming in 2020. Mr. Uehlein focuses his practice on representing victims of toxic exposures as well as employers and business in insurance premium disputes. Since he joined Thornton Law Firm Mr. Uehlein has represented victims of exposure to asbestos and other toxic chemicals in personal injury lawsuits, including representing families across the country in cases involving catastrophic birth defects suffered by children due to their parents' exposures in occupations such as semiconductor manufacturing and agriculture. He also represents numerous businesses in Massachusetts and other states in class action litigation against insurers for premium overcharges. He has previously litigated cases involving environmental property damage.
Mr. Uehlein a member of the American Association for Justice, Public Justice, and has been selected to The National Trial Lawyers "Top 40 under 40" from 2012 to present.
Colorado College (B.A., Political Science, 2002)
New England School of Law (J.D. 2006)
American Association for Justice
Public Justice
2006, Massachusetts
2007, U.S. District Court, District of Massachusetts
2016, Montana
2020, Wyoming
ABOUT US
Thornton Law Firm was founded in 1978 by Michael Thornton and two other attorneys doing groundbreaking work for victims of mesothelioma and other asbestos-related diseases. Now a leading injury law firm in Massachusetts and one of the largest plaintiff law firms in New England, the firm has 19 attorneys representing thousands of clients in a wide variety of plaintiff-side work.
*Attorney Advertising. This website is designed for general advertising only. The choice of a lawyer is an important decision and should not be based solely on advertisements. The information presented at this site should not be construed to be advice nor the formation of a lawyer/client relationship.*
OFFICE HOURS
| | |
| --- | --- |
| Monday | 8:30AM-5:30PM |
| Tuesday | 8:30AM-5:30PM |
| Wednesday | 8:30AM-5:30PM |
| Thursday | 8:30AM-5:30PM |
| Friday | 8:30AM-5:30PM |
| Saturday | Closed |
| Sunday | Closed |
CONTACT US
MASSACHUSETTS:
84 State Street 4th Fl.
Boston, MA 02109
617-720-1333
(888) 491-9726
FAX 617-720-2445
CALIFORNIA:
9595 Wilshire Blvd., Ste 900
Beverly Hills, CA 90212
310-282-8676
COLORADO:
201 Columbine St, Suite 300
Denver, CO 80206
(800) 431-4600

NEWSROOM - FACEBOOK & TWITTER