Johnson & Johnson has announced that it is withdrawing all talc baby powder products that are sold in the United States and Canada from the market. J&J, the world's largest maker of health care products, faces thousands of lawsuits alleging that the talc in its powders caused cancer.
The company says that demand for its talc-based powders is declining, and blames that change in consumer habits on what it calls "misinformation around the safety of the product". Investigations published by Reuters and The New York Times in 2018 showed that Johnson & Johnson knew that its talc contained asbestos, a cancer risk, for four decades.
While Johnson & Johnson has claimed that the talc it sold was asbestos-free, internal company documents show that Johnson & Johnson received many reports over the years, starting in 1971, that its talc contained asbestos. Although J&J never turned the many reports they received over to the FDA or any other governmental regulatory agency, internally the company's doctors, lawyers, scientists, mine managers, and executives discussed the asbestos problem.
There are approximately 19,400 cases pending against Johnson & Johnson nationwide claiming using J&J talc products caused cancer, including baby powder and Shower to Shower powder. There are two cancers that have been linked to talc powder: ovarian cancer, thought to be related to using talc powder for feminine hygiene purposes, and mesothelioma, a type of cancer related to exposure to asbestos.
Over one billion dollars in verdicts have been issued against Johnson & Johnson in trials of these talc cancer cases. There have been 15 trial verdicts issued against J&J; they have successfully defended 12 trials, and 7 resulted in mistrials. All of those trial wins were appealed and some of those appeals have been successful.
Johnson & Johnson has a cornstarch baby powder on the market, which will continue to be sold. Retailers will be allowed to sell the remaining Johnson & Johnson talc powder products that are in stock. J&J also plans to continue to sell talc baby powder to the rest of the world.
Women who use talcum powder are recommended to switch to arrowroot, cornstarch, or any other non-talc powder. If you or a loved one has been diagnosed with cancer after using talc powder, call the talcum powder lawyers at Thornton Law Firm for a confidential, no-charge consultation. Thornton Law Firm has represented victims of asbestos exposure for 40 years. Call 1-888-341-1405 or tell us your story online for a thorough, comprehensive evaluation of your legal rights. If you have developed cancer and believe your cancer is related to your use of baby powder or other talc powder, you should seek legal advice as soon as possible. Do not delay seeking legal advice.
The judge overseeing the talcum powder ovarian cancer cases against Johnson & Johnson has ruled that the cases can go forward to trial in federal court. Johnson & Johnson had filed motions asking that every plaintiff's expert be disqualified from testifying. In the first ruling on the admissibility of expert evidence in the federal talcum powder multi-district litigation (MDL), U.S. District Judge Freda Wolfson ruled that five plaintiff's experts (two of whom have testified before Congress) can testify at trial.
The judge ruled that the plaintiffs can present testimony that the talc in J&J's products could be contaminated with asbestos. Plaintiffs can also present expert testimony that J&J's baby powder products cause ovarian cancer, based on epidemiological studies. The experts will be allowed to testify that the cancer link could be caused by asbestos and/or heavy metals.
The judge ruled that experts may not testify that talc by itself causes ovarian cancer. She also ruled that experts may testify that talcum powder reaches the ovaries when used vaginally, but that they cannot testify that talc reaches the ovaries via inhalation.
The judge's ruling also allowed Johnson & Johnson to present the testimony of three experts.
No trials have been held in the federal court talcum powder cancer cases filed against J&J. However, several lawsuits against cosmetics giant Johnson & Johnson over their talcum powder products have already gone to trial in state courts around the country, including one in St. Louis, Missouri, involving 22 plaintiffs. That case resulted in a record $4.69 billion talc verdict against J&J in July 2018, which the company is appealing. In total Johnson & Johnson faces more than 16,000 cases nationwide.
In addition, Johnson & Johnson faces a federal criminal investigation into whether the company was honest with consumers about what it knew about talc and cancer.
If you or a loved one has been diagnosed with ovarian cancer after using talcum powder you may have a legal claim for damages. Call Thornton Law Firm's talcum powder cancer attorney, Marnie McGoldrick, for a no-cost, no-obligation evaluation of your legal claim at 1-888-341-1405. Or tell us your story here. Seek legal advice immediately if you believe you may have a claim. Like all lawsuits, talc baby powder lawsuits must be filed within strict time limits.
After years of dedicated work for our firm, we are very proud to announce that our student intern, Loren, will be moving on to the next phase of her academic career to become a member of the freshman class at Georgetown University in the fall, where she plans to major in Sociology and minor in a foreign language. While we are sad to see her go, we know that she will be met with nothing but success at such a prestigious university. Orientation is scheduled to begin on August 20, 2020, and Loren is hoping to be living in a dorm on the Georgetown campus come September; although given the COVID-19 pandemic, the situation remains fluid.
Thornton Law Firm is a proud corporate sponsor of the Cristo Rey High School Work-Study Program, where Loren is a senior and completing her third year interning with us. During her internship, she has worked directly with Legal Assistant Mary Collins, a long-term Thornton Law employee. In addition to teaching her everything from how to address a letter to how to file a complaint, Mary has been there for Loren throughout the college application process, helping her with letters of recommendation. Loren says, "She was like a mother to me, very caring, and always looked out for me. I am so grateful to have been assigned to work with Mary."
Loren was selected as one of three graduating seniors to be honored at the Cristo Rey Academic Signing Day Event, their annual gala dinner. Part of her being honored includes making a short video of her story; however, the video shoot, unfortunately, had to be canceled as the school has been closed for the remainder of the year due to Governor Baker's orders. Graduation is still scheduled for June 6th at this time.
While buildings are closed, online learning has replaced in-person lessons. All of Loren's classes are taking place using Microsoft Teams. She is taking AP English, AP Calculus, AP Environmental Science, AP Psychology, and Ethics – quite the challenging schedule.
We wish Loren all the best at Georgetown and are sorry to see her go; however, we know that she is well prepared and will succeed at whatever endeavor she takes on during her time there.
By: Patricia M. Flannery, Esq.
Thornton Law Firm, LLP, the respected Boston, Massachusetts plaintiffs' injury law firm, is pleased to announce that four partners, Michael P. Thornton, David J. McMorris, Andrew S. Wainwright, and Garrett J. Bradley, have been named Super Lawyers by Massachusetts Super Lawyers Magazine, and that partners Andrea M. Landry and Evan Hoffman, and Of Counsel Guillaume Buell, were named Rising Stars.
The Massachusetts Super Lawyers list is limited to less than five percent of attorneys in the Commonwealth of Massachusetts, and the Rising Stars list is even more exclusive, with less than 2.5% of a state's lawyers selected.
Founded in 1978, Thornton Law Firm LLP represents thousands of individuals, families and institutions in a wide variety of legal claims, including children born with birth defects from chemical exposure; mesothelioma and asbestos; defective drugs and medical devices; whistleblowing and financial fraud; securities class actions; toxic torts; and catastrophic personal injuries.
Thornton Law Firm's 2019 Super Lawyers
The Thornton Law Firm lawyers named 2018 Massachusetts Super Lawyers are:
Michael P. Thornton, Founder & Chair
2019 – Top Rated Class Action & Mass Torts Attorney in Boston, MA
Previous years: Class Action/Mass Torts, Securities Litigation, Personal Injury – Products, Environmental Litigation
Selected to Super Lawyers 2007 – 2019
2019 – Top Rated Class Action & Mass Torts Attorney in Boston, MA
Previous years: Class Action/Mass Torts, Personal Injury – General, Workers' Compensation
Selected to Super Lawyers 2004 – 2005, 2007 – 2019
2019 – Top Rated Products Liability Attorney in Boston, MA
Previous years: Personal Injury – Products, Class Action/Mass Torts, Workers' Compensation, Personal Injury – General
Selected to Super Lawyers 2004, 2009, 2014 – 2019
Garrett J. Bradley, Managing Partner
2019 – Top Rated Securities Litigation Attorney in Boston, MA
Previous years: Securities Litigation, Personal Injury – General, Personal Injury – Products, Class Action/Mass Torts, Antitrust Litigation
Selected to Super Lawyers 2017 – 2019; Rising Stars 2010
Thornton Law Firm's 2019 Massachusetts Super Lawyers Rising Stars are: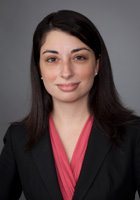 2019 – Top Rated Products Liability Attorney in Boston, MA
Previous years: Personal Injury – Products, Personal Injury – General, Class Action/Mass Torts
Selected to Rising Stars 2013 – 2019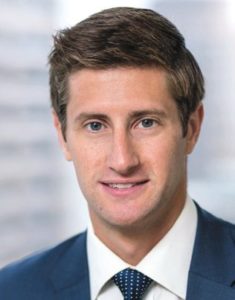 2019 – Top Rated Class Action & Mass Torts Attorney in Boston, MA
Selected to Rising Stars 2019
2019 – Top Rated Securities Litigation Attorney in Boston, MA
Selected to Rising Stars 2019
What Are 'Super Lawyers'?
Super Lawyers, a Thomson Reuters business, is a rating service of outstanding lawyers from across the United States in more than 70 practice areas who have attained a high degree of peer recognition and professional achievement. The annual selections are made using a patented multiphase process that includes a statewide survey of lawyers, an independent research evaluation of candidates and peer reviews by practice area. The result is a credible, comprehensive and diverse listing of exceptional attorneys.
The Super Lawyers lists are published nationwide in Super Lawyers Magazines and in leading city and regional magazines and newspapers across the country. Super Lawyers Magazines also feature editorial profiles of attorneys who embody excellence in the practice of law.  For more information about Super Lawyers, visit SuperLawyers.com.
For More Information
Thornton Law Firm provides legal services to clients around the country from our offices in Boston and Beverly Hills. If you need help with a legal claim, contact Thornton Law Firm online or call 1-888-491-9726 to speak with an experienced attorney for a free assessment of your legal case. All legal claims are subject to short time limits for filing, so call today for a no-obligation consultation.
This may be considered Attorney Advertising in some jurisdictions. Prior results do not guarantee or predict a similar outcome with respect to any future matter.
.

The Johnson and Johnson subsidiary Ethicon has been ordered to pay $343.99 million dollars for deceptively marketing vaginal mesh products in the state of California. San Diego County Superior Court judge Eddie Sturgeon ruled that the deceptive marketing was intended to deceive doctors and tens of thousands patients about the risks and dangers of the vaginal mesh products.
California's suit charged Johnson & Johnson with violating the state's false advertising and unfair competition laws. The California Attorney General asked for a fine of $800 million. In the lawsuit, the California Justice Department said that its years-long-investigation had shown that Johnson & Johnson's Ethicon unit failed to inform patients and doctors of the possible severe complications and risks of using the mesh products, and misrepresented the severity and frequency of those risks. The trial last two months; Judge Sturgeon's 88 page verdict was issued four months later.
The court found that Johnson & Johnson had deceptively marketed two products: Tension-free Vaginal Tape, or TVT, which was first sold in 1998 to treat stress urinary incontinence (SUI), and the Prolift, sold beginning in 2005 to treat pelvic organ prolapse (POP). These meshes were implanted in women via incisions in the vagina, and after implantation the mesh often eroded, causing a host of problems including pain, infection, vaginal bleeding or discharge, urinary problems, severe pelvic or groin pain, pain during intercourse, and even organ perforation from mesh eroding into surrounding tissue.
Ethicon discontinued four mesh products for vaginal use in 2012. Ethicon did not recall vaginal mesh products that were already sold or implanted, and some of their mesh products were relabeled for abdominal implantation only. The FDA banned all vaginal mesh products in 2019.
California is the first state to go to trial alleging deceptive marketing of vaginal mesh implants by J&J's Ethicon. Other states with pending litigation against Ethicon are Kentucky, Mississippi, Oregon, and West Virginia. Forty-two other states had already settled their claims against Ethicon for a total of $117 million dollars, and the state of Washington settled for $9.9 million.
Johnson & Johnson sold more than 470,000 pelvic mesh products nationally between 2008 and 2004. More than 30,000 were sold in California. Around the world, more than 2 million women have had these vaginal mesh implants. In the United States, more than 35,000 lawsuits have been filed against Johnson & Johnson for defective vaginal mesh damages and injuries.
California Attorney General Xavier Becerra issued this statement on the verdict: "Johnson & Johnson intentionally concealed the risks of its pelvic mesh implant devices. It robbed women and their doctors of their ability to make informed decisions about whether to permanently implant the products in patients' bodies," he said. "Today we achieved justice for the women and families forever scarred by Johnson & Johnson's dishonesty."
Ethicon and Johnson and Johnson have announced plans to appeal.
The case is California v. Johnson & Johnson et al., case number 37-2016-00017229-CU-MC-CTL, in the Superior Court of the State of California, County of San Diego.
If you have implanted mesh for any medical reason and are having any symptoms connected with the implant you should contact your doctor immediately. Do not delay seeking medical attention if you have any symptoms you believe are related to your mesh implant.
To discuss your legal options regarding your mesh implant, call the vaginal mesh lawyers at Thornton Law Firm at 888-491-9726 to talk with Attorney Marilyn McGoldrick. You can also tell us your story online for a confidential, free evaluation of your claim. All legal claims have strict time limits for filing so call now if you believe you have a case.
Thornton Law Firm supported Christmas in the City this past holiday season. Christmas in the City is a nonprofit, all-volunteer organization that provides sheltered and homeless children in Boston with toys and other gifts every year.
Working from a list of gift requests from Christmas in the City., Thornton Law Firm held a holiday toy drive in late November through mid-December. Staff and lawyers at the firm purchased over 100 toys and gift cards for Christmas in the City. The gifts were picked up by a kind volunteer from the charity on Friday, December 20th, just in time for the 31st annual Christmas in the City party held at the Boston Convention and Exhibition Center on Sunday, December 22nd.
At the party itself, approximately 6,000 children and 1500 parents living in transitional housing entered a magical environment filled with rides, Mr. and Mrs. Santa, Blue Man Group, choirs, and other performers. Each child received a gift from their personal wish list, and were provided with lunch, dental visits, and haircuts. In total more than 13,000 children will receive toys, clothing, and other gifts.
If you wish to support Christmas in the City, which provides support to families experiencing homelessness and poverty throughout the year, please go to their website to donate or volunteer:
Thornton Law Firm Files Hawaii Lawsuit Against Monsanto for Pregnant Mothers' Exposures to Pesticides Resulting in Birth Defects
Thornton Law Firm, together with co-counsel Waters Kraus & Paul, Galiher DeRobertis and Waxman, and Phillips & Paolicelli, filed a first of its kind lawsuit against Monsanto in Hawaii state court on October 24, 2019. The case is filed on behalf of two families whose babies were born with severe birth defects as the result of exposure to toxic pesticides and herbicides used in fields in the town of Kihei, Maui. 
The families both live in the same neighborhood downwind and within a few hundred yards of Monsanto's large genetically engineered (GE) seed facility in Kihei. In order to test the GE seeds resistance to pesticides, Monsanto sprayed a series of toxic pesticides known as Restricted Use Pesticides on these fields. Toxic pesticides and herbicides were used on those fields for decades. The complaint alleges that the prevailing, constant Maui winds caused those pesticides to drift into the neighboring community of Kihei — where the mothers of the two plaintiffs were exposed to them while pregnant.
Hawaii and pesticides
Hawaii is the epicenter for the growing of genetically-modified seeds – known as GMOs, genetically modified organisms – and the testing of the pesticides used on those seeds. Monsanto grows GMO seeds, and then grows test crops planted using those seeds. Because of its year-round moderate climate, Hawaii hosts more experimental genetically engineered (GE) crop field tests than anywhere else in the United States. As a result, Hawaiians are at risk for exposure to pesticides in the communities where they live, work, and play.
The injuries suffered by the children are severe.  One of the children was born with her throat detached from her esophagus, which required her to undergo multiple surgeries as an infant. That condition requires her to utilize a tracheostomy tube to this day. The other child suffers from severe kidney issues that have required various surgeries and resulted in a severe form of ADHD. Birth defects such as these and others have been closely linked to the exposure of pregnant mothers to toxic pesticides.
The lawsuit also includes claims against Alexander & Baldwin, a landowner that grew sugarcane near the plaintiffs' neighborhoods. Growing sugarcane also involved using toxic pesticides that drifted into the neighboring community.
For additional coverage, please visit the links below:
We Are Here To Help
Thornton Law Firm is a nationwide leader in groundbreaking litigation representing children born with catastrophic birth defects from the toxic exposures of their parents. The parents of these children were exposed to glycol ethers in semiconductor "clean rooms," pesticides in agriculture, and a variety of chemicals used in manufacturing. Since 2014, Thornton Law Firm has obtained settlements in excess of $100 million in cases involving pregnant women in the environment or the workplace who were exposed to ethylene glycol ethers, coal ash, pesticides, and other hazardous substances and subsequently had children born with catastrophic birth defects. Partners David C. Strouss and Evan R. Hoffman are leading the effort in Hawaii to hold Monsanto and others accountable for the harm caused by pregnant mothers' exposures to harmful pesticides.
A Middlesex County New Jersey jury awarded four sets of plaintiffs $37 million dollars against Johnson & Johnson for mesothelioma caused by talc baby powder. The consolidated trial lasted almost three months, and at the end, the judge struck the Johnson & Johnson attorney's entire closing argument, ruling that the attorney had made improper comments on the evidence.
The jury's unanimous verdict was that all of the plaintiffs had been exposed to asbestos by using Johnson and Johnson's baby powder and Shower to Shower talcum powders contaminated with asbestos. The jury also unanimously ruled that J&J failed to warn the plaintiffs about the dangers of its talcum body powders. In a 5-1 vote, the jury ruled that those actions caused the plaintiffs' mesothelioma. Mesothelioma is a rare and fatal cancer caused by exposure to asbestos.
The award is for compensatory damages only. Punitive damages may be awarded in a separate phase of the trial. Plaintiffs Douglas Barden and his wife, Roslyn Barden were awarded $7.25 million; David Etheridge and his wife, Darlene Etheridge were awarded $9.45 million; D'Angela McNeill was awarded $14.7 million; and William Ronning and his wife, Elizabeth Ronning. were awarded $5.9 million.
Johnson & Johnson had previously asked for a mistrial based on the trial judge striking its counsel's closing argument from the record; after the verdict was announced, Johnson & Johnson said they intend to appeal the decision. Johnson & Johnson faces over 10,000 talc-related cancer claims in both federal and state courts. The Securities and Exchange Commission and the United States Department of Justice subpoenaed Johnson & Johnson in February for documents on talc powder safety. This followed a Reuters report published in December of 2018 entitled "Special Report: J&J knew for decades that asbestos lurked in its Baby Powder".
If you or a loved one has been diagnosed with cancer – either mesothelioma or ovarian cancer – after using talcum powder (including Johnson & Johnson's Shower to Shower Powder, baby powder, Colgate's Cashmere Bouquet, or Avon's body powder products), you may have a legal claim for damages. Call Thornton Law Firm's female mesothelioma attorneys, Leah McMorris or Leslie-Anne Taylor for a free, no obligation evaluation of your legal claim at 1-888-341-1405. Or tell us your story here. Seek legal advice immediately if you believe you may have a claim. Like all lawsuits, baby powder lawsuits must be filed within strict time limits.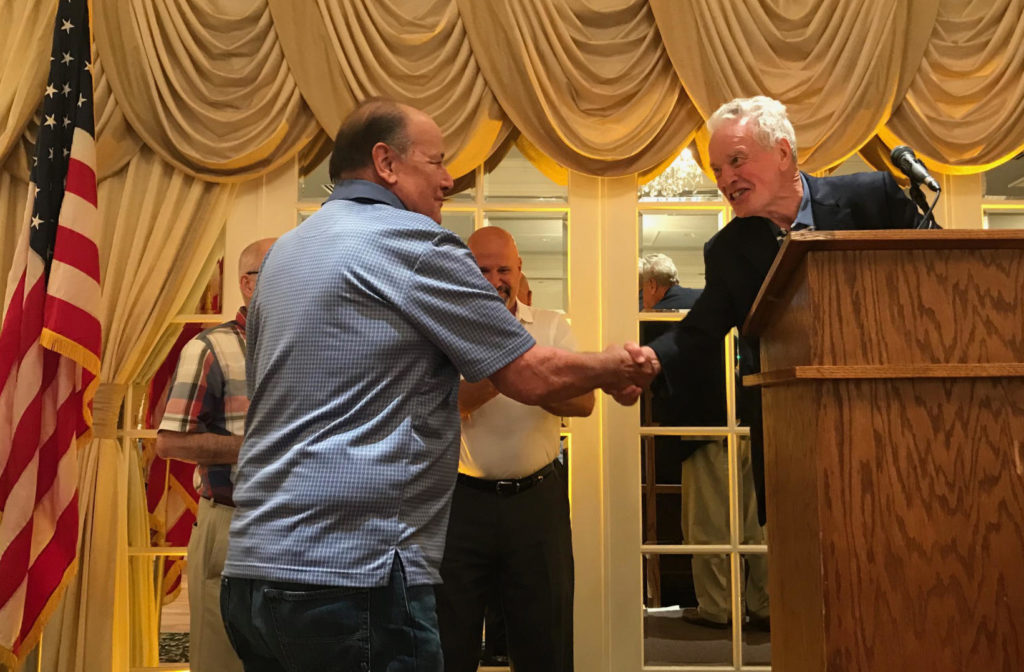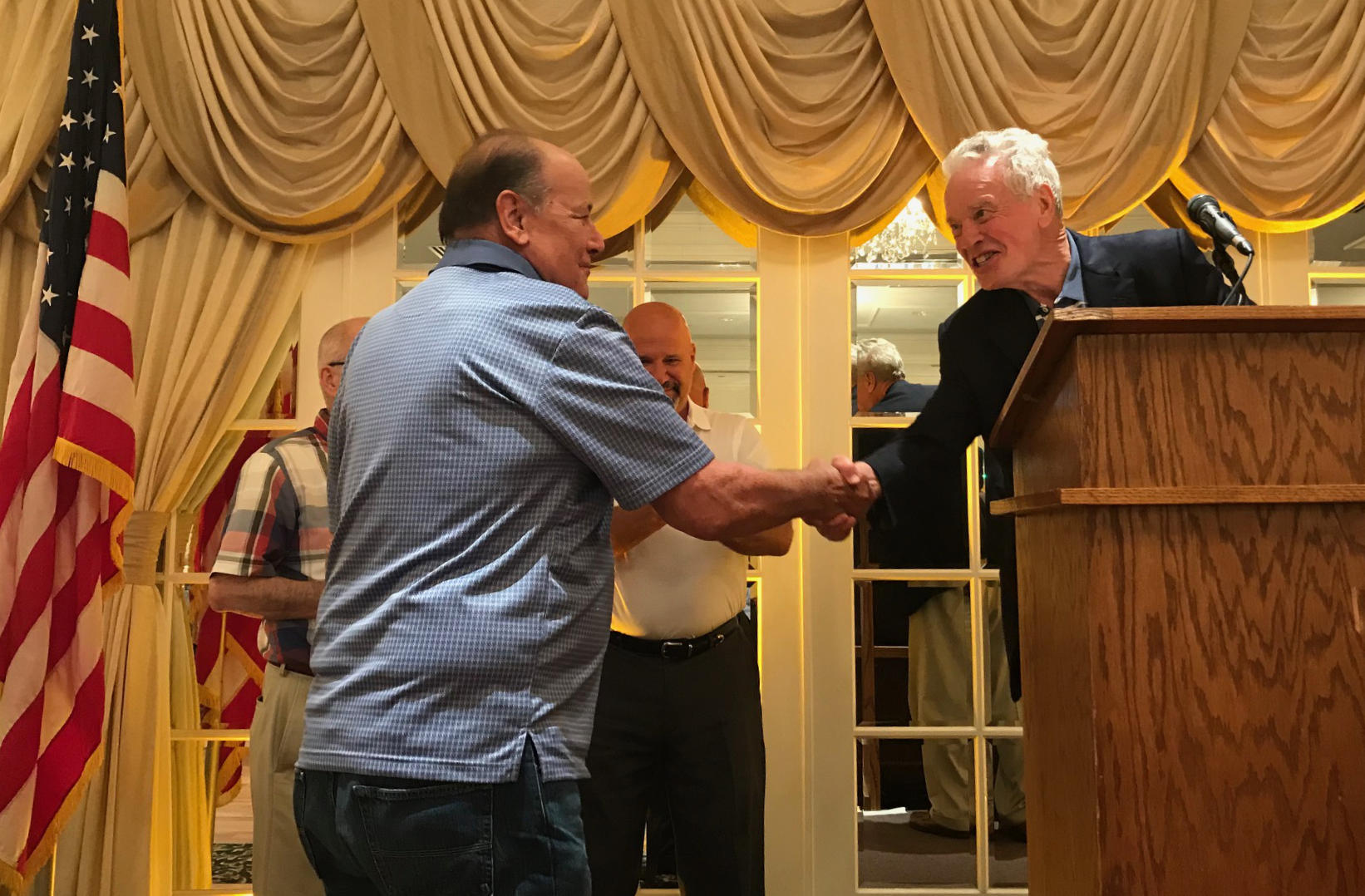 Congratulations to the International Association of Heat and Frost Insulators and Asbestos Workers Local 6, Boston, MA on the occasion of their 25th annual retirees' luncheon held at The Lantana, Randolph, MA on August 21, 2019. Thornton Law Firm was honored to be on hand to celebrate and reminisce with retirees and their loved ones. To cap off the afternoon, Mike Thornton was privileged to present Leo Santa Maria Memorial Scholarship awards to two retirees to help fund the education of their family members. Leo Santa Maria was a longtime officer of Local 6. A kind and generous man, Leo is remembered for his great sense of humor and his devotion to his family and his union. Thornton Law Firm established a scholarship fund in his name to honor his memory and service to Local 6.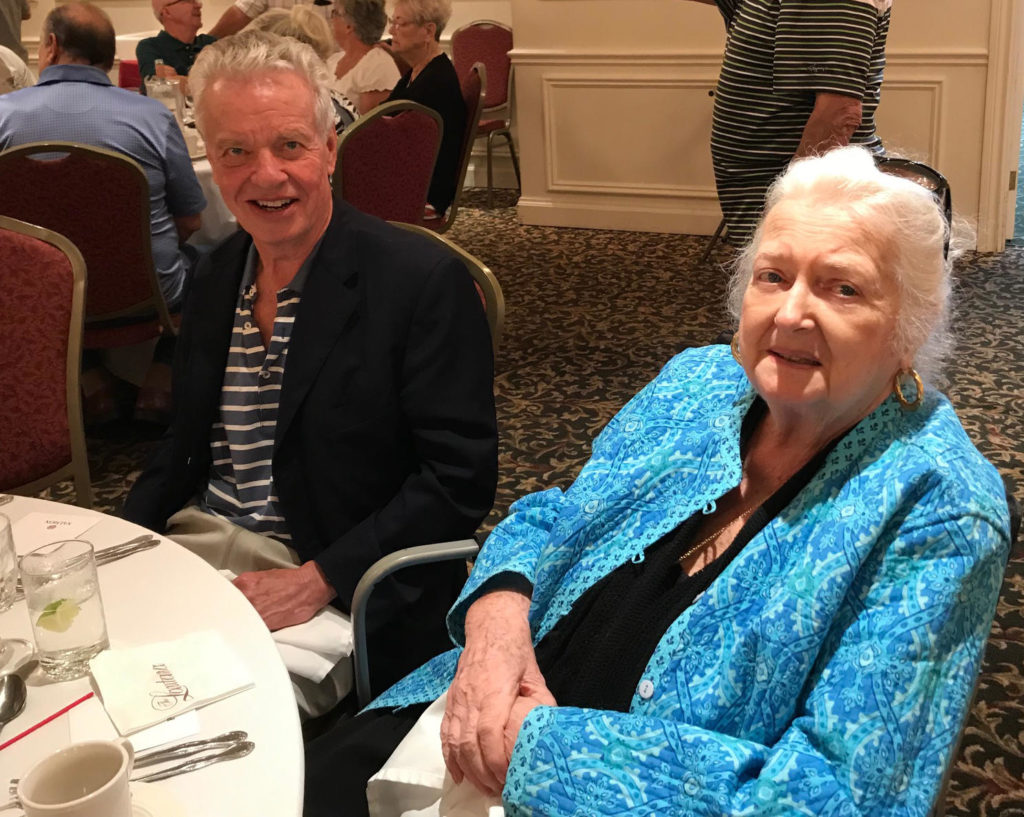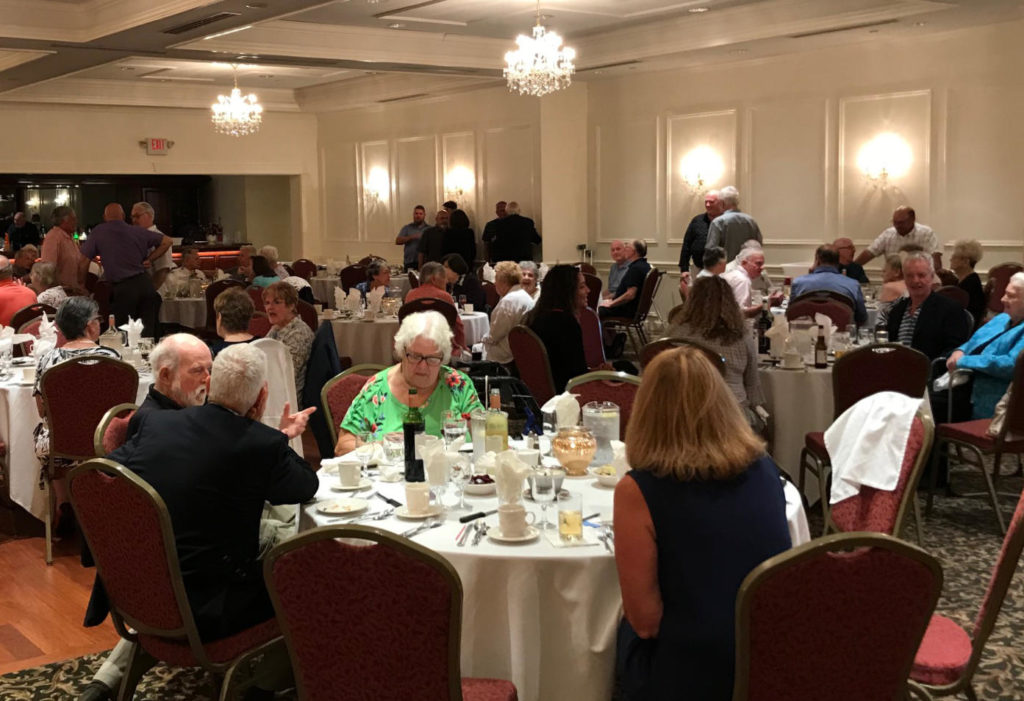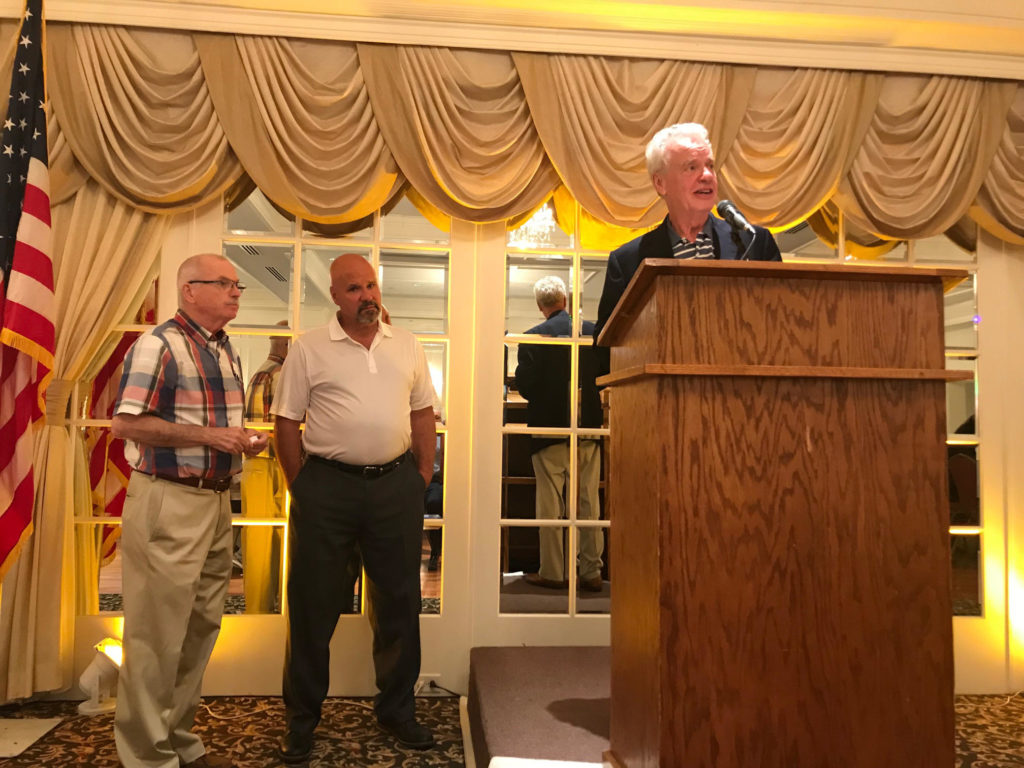 By Leah McMorris, Esq. and Leslie-Anne Taylor, Esq.
Published on June 26, 2019
This month the mall retailer Claire's was forced to voluntarily recall a makeup kit marketed to pre-teens and teenagers after Food and Drug Administration (FDA) tests showed the presence of asbestos. The product, Claire's JoJo Siwa's Tween Makeup Set, is  the subject of a June 6, 2019 Safety Alert by the FDA. This was the second recall of makeup products containing asbestos by Claire's in the last three months.
The FDA recommends on its website that consumers who have this batch of Claire's JoJo Siwa Tween Makeup Set should stop using the products, and the company said it will issue refunds to consumers. The specific lot affected is:
Claire's JoJo Siwa Makeup Set, SKU #888711136337, Batch/Lot No. S180109
In the same statement, the Food and Drug Administration also recalled products from Beauty Plus Global, a Chinese company. The specific product of theirs recalled was Beauty Plus Global Contour Effects Palette 2, Batch No. S1603002/PD-C1179.
Claire's History of Asbestos-Tainted Product Recalls
Claire's products have been scrutinized since 2017 when a Rhode Island mom had her daughter's makeup from Claire's tested and was shocked to find that it contained asbestos. In all Claire's issued recalls on nine (9) of its products at that time:
Ultimate Mega Make Up Set, code 71844.
Metallic Hot Pink Glitter 48-Piece Makeup Set, code 76094.
Pink Glitter Cellphone Makeup Compact, code 26556.
Bedazzled Rainbow Heart Makeup Set, code 11767.
Rainbow Bedazzled Star Make Up Set, code 20926.
Rainbow Glitter Heart Shaped Makeup Set, code 97275.
Mint Glitter Make Up Set, code 74769.
Rainbow Bedazzled Rectangle Make Up Set, code 21044.
Pink Glitter Palette with Eyeshadow & Lip Gloss, code 97276.
In March of this year, Claire's recalled another three makeup products after FDA testing found that the products were contaminated with tremolite asbestos.  Tremolite, an amphibole form of asbestos, is often present in talc, an ingredient often used in cosmetics.
The lots recalled for containing asbestos in March 2019 were:
Claire's Eye Shadows — Batch No/Lot No: 08/17
Claire's Compact Powder — Batch No/Lot No: 07/15
Claire's Contour Palette — Batch No/Lot No: 04/17
When the first recall occurred in 2017, Claire's disputed the validity of the asbestos tests performed by the independent testing agencies, Scientific Analytical Institute (SAI) and STAT Analysis Corporation (STAT). Despite this, in March of this year Claire's issued a statement stating that it has switched to talc-free manufacturing for all its products.
Talc and Health
Talc has been implicated in the development of cancer. Both ovarian cancer and mesothelioma are associated with the use of cosmetic talc.  Mesothelioma, a cancer that is only caused by asbestos, is probably caused by the asbestos contaminant in talc. Exposure to cosmetic talc is associated with ovarian cancer, although scientists are not exactly sure of how it causes cancer. To read more on talc and cancer, click here.
What Can You Do?
You must check your children's makeup products for the presence of talc. Talc may be described on a label as talc, talcum powder, magnesium silicate, or cosmetic talc. The FDA does not have pre-market review authority and cannot enforce any recall over cosmetics. Unfortunately, because of this regulatory gap, there is no federal agency with primary responsibility for regulating asbestos or talc in makeup.