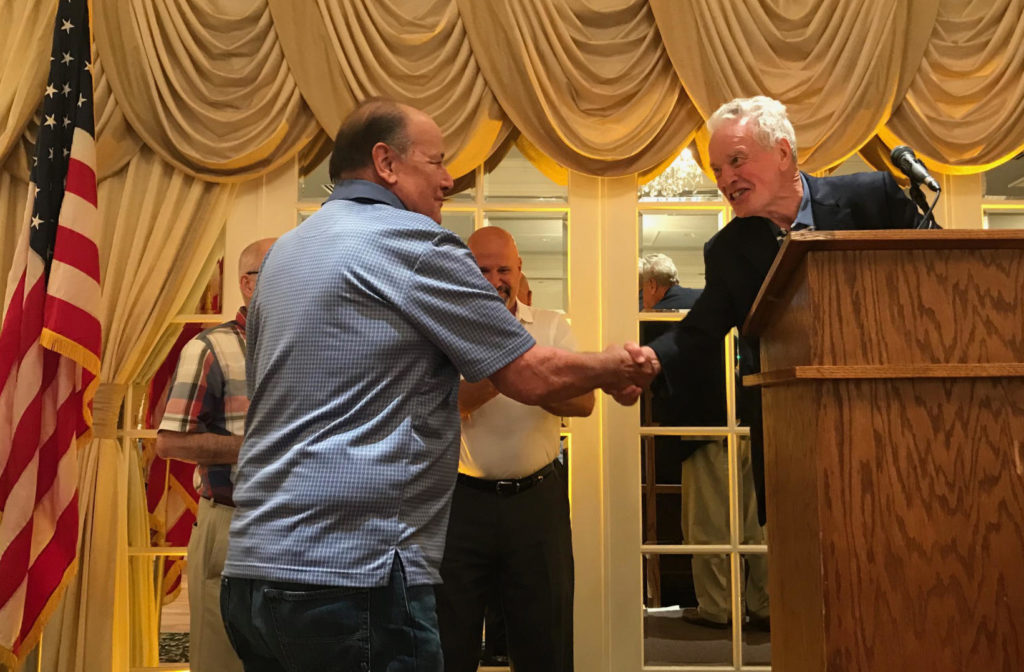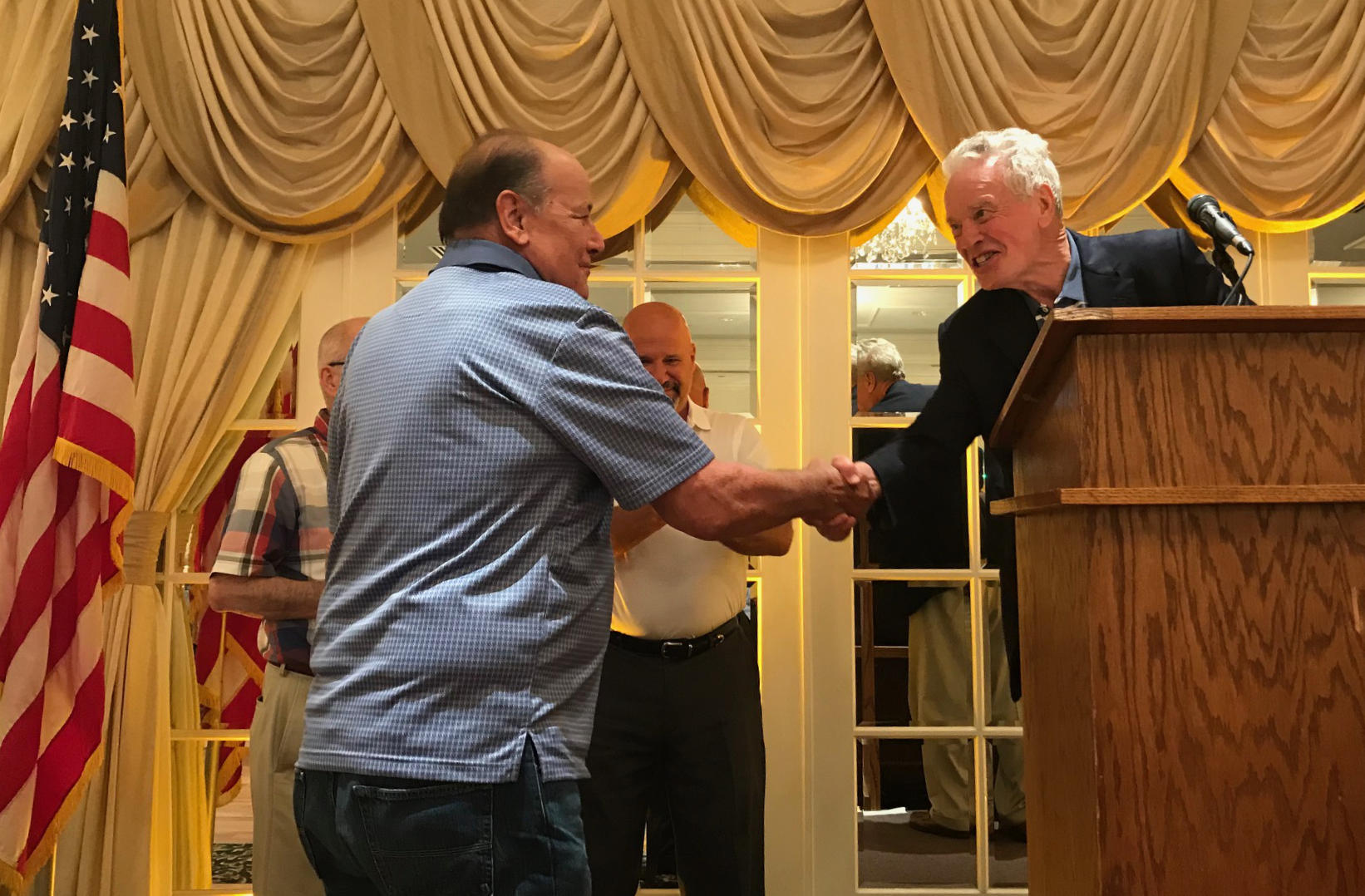 Congratulations to the International Association of Heat and Frost Insulators and Asbestos Workers Local 6, Boston, MA on the occasion of their 25th annual retirees' luncheon held at The Lantana, Randolph, MA on August 21, 2019. Thornton Law Firm was honored to be on hand to celebrate and reminisce with retirees and their loved ones. To cap off the afternoon, Mike Thornton was privileged to present Leo Santa Maria Memorial Scholarship awards to two retirees to help fund the education of their family members. Leo Santa Maria was a longtime officer of Local 6. A kind and generous man, Leo is remembered for his great sense of humor and his devotion to his family and his union. Thornton Law Firm established a scholarship fund in his name to honor his memory and service to Local 6.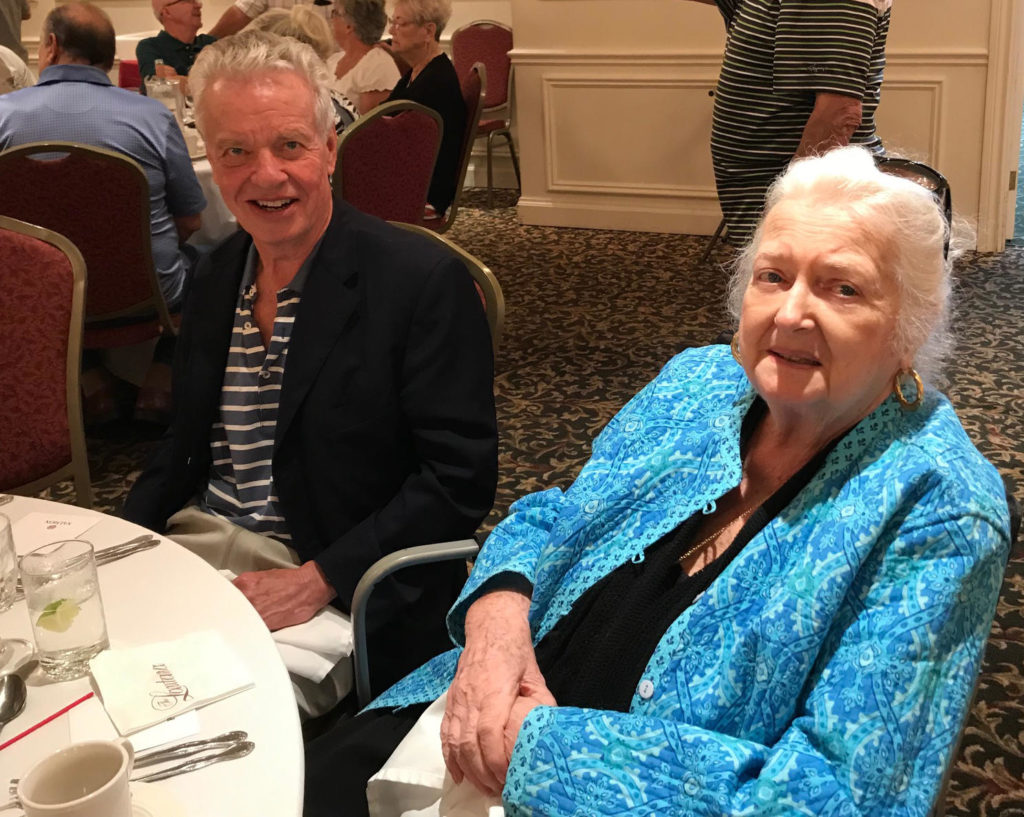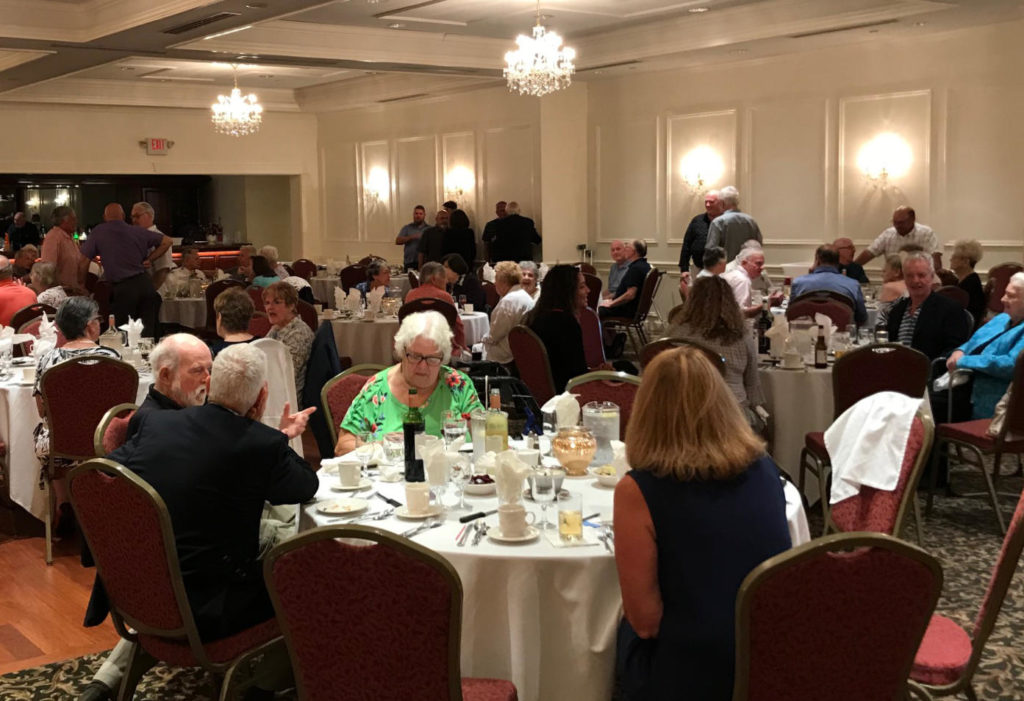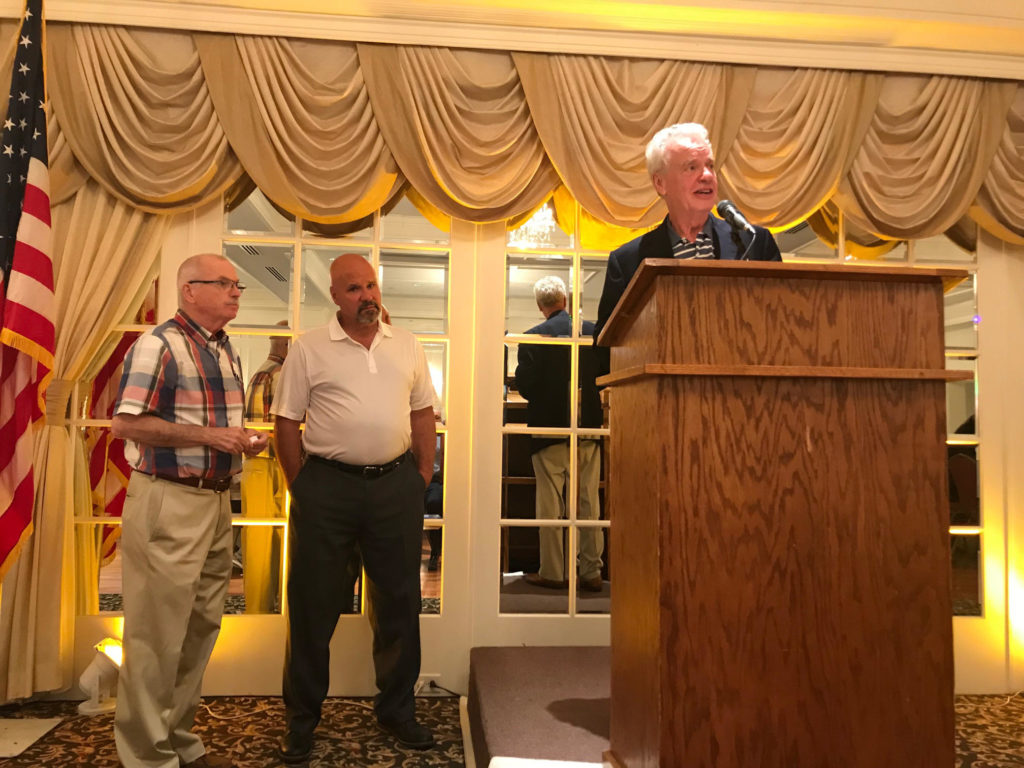 By: Patricia M. Flannery, Esq.
Posted on February 12, 2019
Thornton Law Firm is pleased to welcome our newest associate, Madeline Korber. Madeline will represent mesothelioma and asbestos exposure victims, children born with birth defects from parental chemical exposures, securities class actions, and employees with worker's compensation claims. She is admitted to the Massachusetts and Connecticut bars.
A Glastonbury, Connecticut native, Madeline is a graduate of the University of Rochester (NY). Her major was in public health with a minor in ethics. She was a varsity basketball player for four years, making three NCAA tournament appearances and one Division 3 Final Four. She returned to Connecticut to attend the University of Connecticut School of Law in Hartford, graduating with her J.D. in 2016.
Madeline has always had an interest in health law. While in law school, she interned for private, state and federal agencies in the public health field. As an undergraduate, she had an internship in London at a residential psychiatric school and was a research assistant for a study on parenting. Before going to law school, she was a research assistant for an obesity prevention program at Harvard Pilgrim and the patient assistant at a chiropractic office.
Madeline comes to us from a position with the Center for Medicare Advocacy in Mansfield, CT, where she represented clients in Medicare proceedings. She also engaged in outreach and advocacy for people who might be Medicare eligible.
We are delighted to welcome Madeline Korber to Thornton Law Firm as part of our growing team dedicated to meeting our clients' needs. Please give us a call at 888-491-9726 if we can assist you with your legal problem.
Second Multi-Million Asbestos Related Verdict for Boston Law Firm in Two Weeks
Published on October 5, 2017
BOSTON, Mass.– A Superior Court jury in Boston returned a verdict of $6.8 million dollars against New England Insulation, a Canton company that distributed and installed asbestos insulation material until the early 1970s. Former Massachusetts insulator Timothy Ross passed away due to mesothelioma, an asbestos-related cancer, on Aug. 19, 2013. His widow, Amy Ross, pursued this case individually and on behalf of his estate.
"Our family, including my children, are very pleased that justice was served," said Ross. "Were he here, I know my husband would be greatly appreciative of the team that represented him and the jury for their hard work and dedication."
This is the second multi-million-dollar verdict in two weeks for the Thornton Law Firm and co-counsel Waters & Kraus against New England Insulation. Last week, on Sept. 21, 2017, another Boston jury returned a verdict of $7.55 million for Gerald Sylvestre, a former New Hampshire power plant worker currently undergoing treatment for mesothelioma.
"We're very happy with the verdict reached by the jury," said attorney Andrew Wainwright of Thornton Law Firm. "They recognized the pain the Ross family endured through the years and rightfully held New England Insulation responsible for their actions."
---
Thornton Law Firm was founded in 1978 by Michael Thornton doing groundbreaking work for victims of mesothelioma and other asbestos-related diseases. Now the leading injury law firm in Massachusetts and the largest plaintiff law firm in New England, the firm has a dedicated team of attorneys representing thousands of clients in a wide variety of plaintiff-side work. Thornton Law Firm has represented asbestos victims in New England for nearly over 40 years. This commitment led the firm to aid in the creation of the Thornton House, which provides housing for mesothelioma and asbestos disease patients and families.
If you need help contact David McMorris, either by email, or phone 617-694-3934.
Call 888-491-9726 for a free consultation with a recognized leader in mesothelioma and asbestos litigation. You can also contact us online to discuss the details of your case.
By: Andrew S. Wainwright, Esq.
Published on May 11, 2017
Mesothelioma is a type of malignant cancer that affects the thin lining of the body's internal organs. It has been known for decades that mesothelioma is the direct result of exposure to asbestos. In response, the federal government banned many asbestos-containing products, although even today some asbestos products are still sold legally, and workers are still exposed in older structures that contain asbestos. Sadly, mesothelioma deaths continue to rise across the United States.
More Than 45,000 Mesothelioma Deaths Since 1999
On March 3, the U.S. Centers for Disease Control and Prevention released updated figures on mesothelioma-related deaths in the United States from 1999 to 2015. "Contrary to past projections," the CDC said, "the number of malignant mesothelioma deaths has been increasing." In 1999, there were 2,479 reported mesothelioma deaths. In 2015, there were 2,597–an increase of nearly 5 percent.
Overall there have been more than 45,000 mesothelioma-related deaths since 1999. Nearly 80 percent of these victims were men. About 95 percent were Caucasian.
Not surprisingly, the majority of mesothelioma deaths occurred when the victims were age 55 or older. The CDC noted that the time lapse between initial exposure to asbestos and the onset of malignant mesothelioma is typically 20 to 39 years – and in some cases as long as 71 years. This means workers exposed to asbestos at the age of 25 in 1977 may not be diagnosed with mesothelioma until after they have retired.
But even with modern health and safety rules designed to protect workers, exposure still remains a risk. The CDC said exposure now occurs "predominantly during maintenance operations and remediation of older buildings containing asbestos." The federal Occupational Safety and Health Administration (OSHA) maintains strict standards for removing asbestos from existing buildings. But if individual employers, particularly in the construction industry, fail to abide by these standards, workers may still be exposed. This can also expose family members of such workers, the CDC said, since asbestos fibers on clothing may later be inhaled by other members of the worker's household.
Do You Need to Speak With a Boston Asbestos & Mesothelioma Attorney?
According to the CDC's figures, the highest age-adjusted death rates for mesothelioma victims are found in northeastern states, notably Massachusetts and Maine. This underscores the ongoing public health crisis of mesothelioma in and around the Boston area. If you or a family member have been exposed to asbestos and need to speak with a Boston mesothelioma lawyer, contact Thornton Law Firm, LLP, online today or call (888) 491-9726 to schedule a free consultation.
If you or someone you love has been diagnosed with mesothelioma or other asbestos
disease, call 

1-888-632-0108

 for a no-obligation evaluation of your legal rights, or


tell us your story using our online contact form

.
By: Andrew S. Wainwright, Esq.
Published on January 5, 2016
Senator Ed Markey of Massachusetts released a report sharply critical of schools across the country – including schools right here in Massachusetts – for failing to comply with federal laws meant to safeguard against the hazards presented by airborne asbestos in schools. The report, 'Failing the Grade: Asbestos in America's Schools', reveals that most schools are not aware of all the asbestos in place in their buildings. As a result, renovations and repairs are conducted without the important safety measures meant to prevent the spread and release of breathable asbestos fibers.
Asbestos in Schools – Safeguarding Students, Teachers, and School Personnel
In March Senator Markey and Senator Boxer from California asked states whether they were in compliance with the 30 year old federal law governing asbestos in schools, the Asbestos Hazard Emergency Response Act (known as AHERA). Almost half of U.S. schools were built between 1950 and 1969, when asbestos was routinely used as a building material.
Where Can Asbestos Be Found in a School?
Asbestos in schools may be found in the insulation of heating, ventilation and air conditioning systems; as fireproofing on the structure; as ceiling material, either sprayed or tiles; in roofing and floor tiles; in wallboard or plaster walls or ceilings; in soundproofing material; even in chipped paint. As long as the asbestos materials are undisturbed and in good condition, the EPA maintains the risk is minimal and recommends they be left in place. But as older schools require constant maintenance, and often require repairs or updating, work done poorly or by workers unaware that asbestos is present can cause serious exposures.
What Does Federal Law Require of Schools?
AHERA requires that each state monitor asbestos in schools and prevent exposure by:
Inspect

every school once, then re-inspect every 3 years
Develop an

asbestos management plan

. A copy must be kept at the school
Annual

notification

to parents, teachers and employees re the plan and any abatement planned or completed
Designate an

asbestos coordinator

Periodic surveillance

of known/suspected asbestos
All inspections and abatement be performed by

accredited professionals

Asbestos awareness training

for custodial/maintenance employees
Serious Asbestos Management Problems Identified In Our Schools
Markey's report is based on the response of 20 states. More than two-thirds reported having schools that contain asbestos, and most of that asbestos is unabated. Neither the states nor the school districts are complying with AHERA. Only 288 of the 3,690 school districts that have schools with asbestos actually perform periodic inspections of those schools – less than 10%. Similarly, the report found that "States do not appear to be systematically monitoring, investigating or addressing asbestos hazards in schools."
What Can You Do?
Parents, teachers or employees should ask for an annual asbestos statement if you are not receiving one. Ask to see the school's asbestos management plan. Ask if your child's school is periodically inspected for asbestos. If you see deteriorating materials in your school, report it to the designated asbestos coordinator. States are required to keep your children safe, but the Markey report shows that states are failing to do so.
Thornton Law Firm is Massachusetts' first, most successful, and most respected team of mesothelioma lawyers. We have had the great privilege of representing injured asbestos victims in mesothelioma and asbestos cases since 1978. If you or a loved one has been diagnosed with mesothelioma or another asbestos-related disease, call on our experienced, compassionate mesothelioma lawyers for a free, no obligation consultation by calling 1-888-632-0108 or by telling us your story online. Like all legal claims, asbestos claims have short time limits. Do not delay seeking advice.